Rapid Improvement Process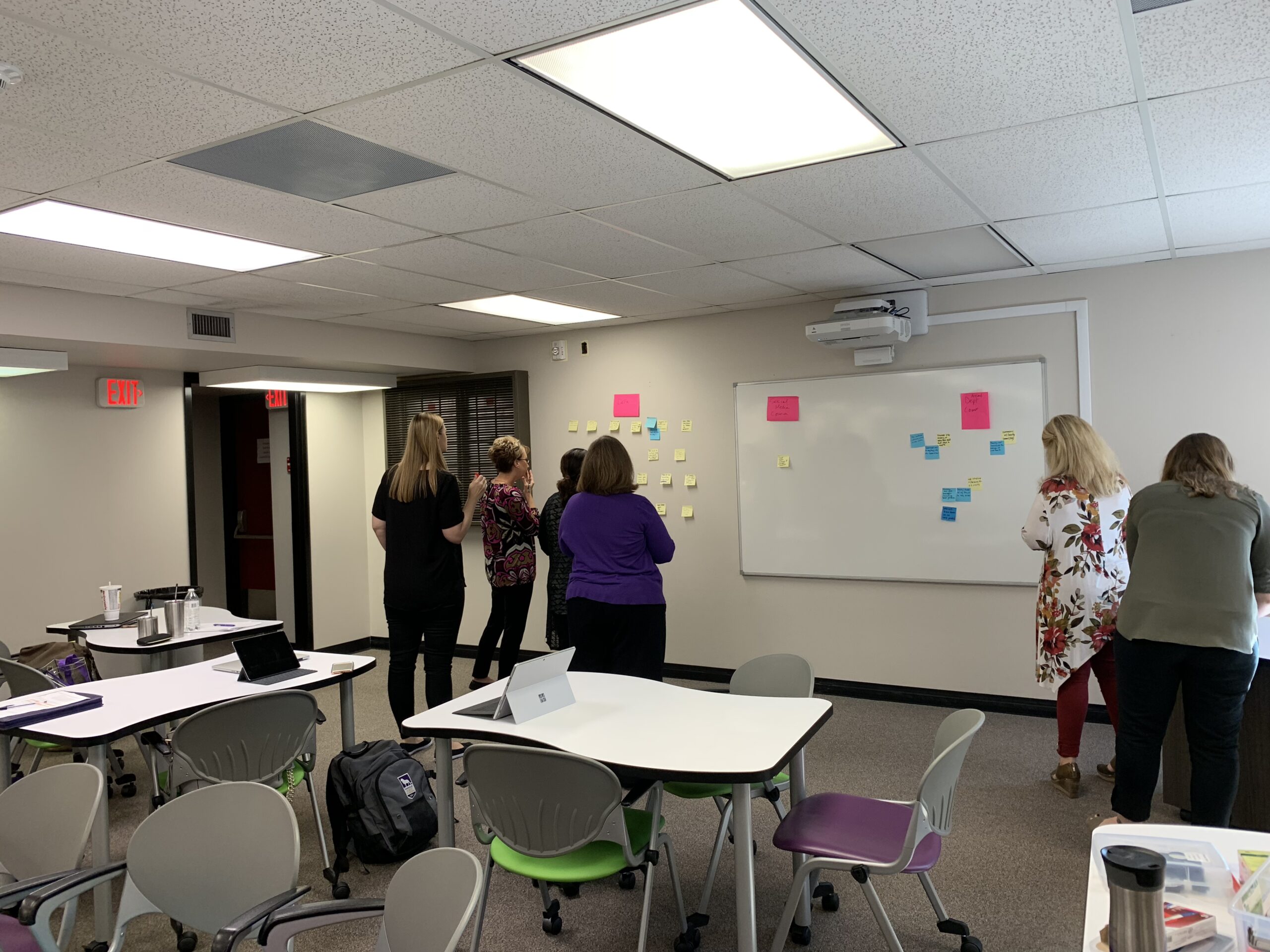 Improving results using the Rapid Improvement Methodology
Many universities are addressing complex issues of cost, enrollment, and student success by using process improvement tools. Rapid Improvement with Lean Tools has been used effectively over 50 times in many areas at the University of North Alabama. The five-step process provides a sequential way to assure that process changes are well thought out and have the team's support assuring that implementation will occur.
Lean Thinking in Universities
A growing number of universities are adopting Lean Thinking, and as a result, faculty and staff are embracing a new culture to overcome many of the issues they face such as enrollment, assessment, retention and operations. Lean Thinking offers a system for organizations to improve processes and find tangible solutions to the factors that inhibit an institution from prospering. This methodology can break the cycle of "processing for process sake" or "processing in order to satisfy accreditation standards", by using a system that can move an institution's culture and make its processes meaningful, understood by all constituents, and evident of continuous improvement.
Create processes that save time and money
Using Lean Thinking encourages a positive campus culture among faculty and staff, engages higher education administrators, produces tangible student success results in a timely manner, and unites all constituents toward a common goal. Lean Thinking is the methodology to create processes that will ultimately save time and money, thus, producing a quality student experience, increasing the opportunity for research among faculty, and creating valued added experiences for staff in institutions of higher education.
Agile Strategy Lab - Results
The Agile Strategy Lab has facilitated this process at the University of North Alabama in many areas and has worked for other institutions. The University of North Alabama uses this methodology in several areas such as admission, recruiting, advising, retention, and assessment. The people involved have created new ways to achieve improved and the actions have contributed to 15 semesters of increasing enrollment.
If you want to learn more about how Rapid Improvement with Lean Tools can help you, please contact us by clicking the button below.